Sponsored by:
Center for International Business Education and Research (CIBER)
School of Business Undergraduate Office of Advising
International Business Association
School of Business Undergraduate Career Development Office
2018 GBLSS Speakers
Tuesday, February 20, 2018| 7 p.m. – 8 p.m. Konover Auditorium
Speaker: Laura Post: Vice President of Global Insights – LEGO Group
Laura A. Post is an insights and strategy executive who helps organizations drive innovation, revenue growth and business transformation through breakthrough insights and analysis.  Most recently, she was Vice President of Global Insights for The LEGO Group, the Danish toy company, leading the company's research and insights group.  The insight team delivers end-to-end insights and helps bring the voice of children and families into the business.  Laura previously held leadership roles at the LEGO Group in strategic planning, sales management and business intelligence.
Ms. Post is an appointee to the Connecticut Early Childhood Cabinet and a board member of the Children's Law Center in Hartford, CT.  She is a former board member of the LEGO Community Fund U.S., the LEGO Group's U.S. philanthropic charity.  Ms. Post has a Bachelor of Arts from Cornell University and a Masters of Business Administration from the University of Connecticut.  She and her husband live in West Hartford, CT.
Tuesday, March 6, 2018 | 7 p.m. – 8 p.m. Konover Auditorium
Speaker: Cheryl Smith, VP Talent Management and Development at Legrand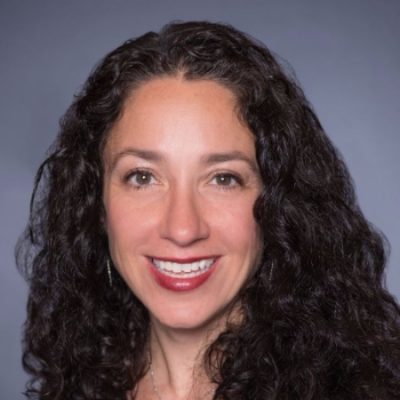 Cheryl Smith is a seasoned HR / OD professional with significant experience both as an internal and external consultant. She has a track record of success in talent assessment, leadership development, employee engagement, organizational surveys and change programs for organizations ranging from non-for-profits to Fortune 50.
Tuesday, March 20, 2018 | 7 p.m. – 8 p.m. Konover Auditorium
Speaker: Michelle Girard, Managing Director and US Chief Economist, NatWest Markets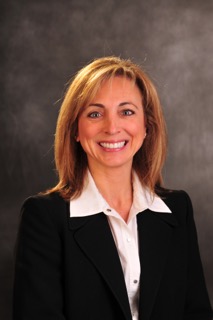 Michelle Girard is the Chief US Economist and a Managing Director for NatWest Markets (NWM). Overseeing the US Economics team, Michelle evaluates and identifies trends across all sectors of the US economy, utilizing econometric models to predict key economic indicators. She is responsible for developing forecasts for growth, inflation and interest rates, and monitoring Federal Reserve and Treasury actions. While coordinating and collaborating with economists and strategists in London and Singapore, Michelle provides synergistic analysis for NWM's global customer base and keeps the firm's sales and trading desks up-to-date on market moving developments. Michelle is a regular speaker and commentator on the US economic outlook on various print, radio, and television news media including CNBC, Fox Business Network, Bloomberg TV & Radio, and Yahoo! Finance.
Prior to joining NWM, Michelle held roles as Co-Head of the Fixed Income Strategy & Research Group at Prudential Securities, Chief Economist at Sanwa Securities (USA) and Economist with Bear Stearns. Michelle began her professional career as a Research Assistant for the Board of Governors of the Federal Reserve System in Washington, DC.
As a member of the US Management Committee, Michelle works with other senior leaders to set and implement business strategy in the region. She is also an Executive Sponsor for the NWM Women's Network and has taken an active role in helping to create and strengthen the talent development offerings for women across the organization.
Tuesday, March 27, 2018 | 7 p.m. – 8 p.m. Konover Auditorium
Speaker: Stephen Wilmarth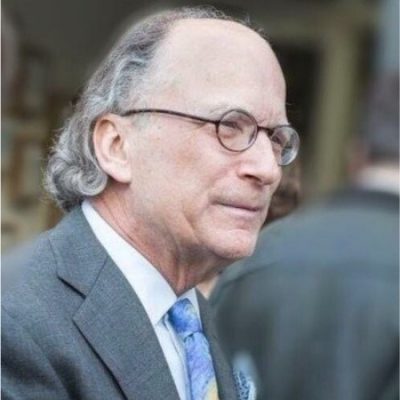 Throughout his professional life, Stephen has had the privilege and satisfaction to serve as a "global education entrepreneur." His major accomplishments include transitioning from high-tech entrepreneur (1980-2000) to public-private education leadership (2001-present), serving as a faculty member and senior member of the management team at an independent boarding school (Cheshire Academy) and the Commission on Technology for CAIS, co-founding and directing the Center for 21st Century Skills (Education Connection, Litchfield, CT), serving as the first Dean of Faculty & Students at an innovative start-up boarding school (ThinkGlobal School), co-authoring a popular book on 21st century curriculum (Curriculum 21: Essential Education for a Changing World; Jacobs et al, ASCD, 2010), leading the design and development of international school projects in China, and advising next-generation global education projects (The Designer's Experience in Verona, Italy, The Renewable Nations Institute, Northfield, VT, and the Fintech School, San Francisco, CA).
Stephen has deep experience in international education and entrepreneurship projects, in China, the US, and other major markets. He maintains a strong network of relationships with principal leaders and investors in international school programs across a broad range of jurisdictions. While his major experience in the international school market has been in China over the past 10 years, he has first-hand experiences and relationships in other major global markets. For example, in May of 2017, he delivered a keynote talk at the Islamic Development Bank's annual meeting in Jeddah, SA, presenting ideas on the topic of empowering young people and women in the Islamic workforce through entrepreneurship and cross-cultural engagement. In the summer of 2016, Stephen served as a lead adviser and organizer of two international education summer programs; the Designer Experience in cooperation with CUOA Business School and the Verona Academy of Art and Design in Veneto, Italy, and the Renewable Nations Institute Summer Program for Chinese and American high school students at Norwich University.
Stephen's education includes a certificate as a global FinTech entrepreneur from MIT (2017), a certificate from Harvard Graduate School of Education in curriculum design (2004), graduate-level credits in education as part of my Connecticut teacher certification (Univ. of Bridgeport, 2001-2002), attending Babson College's MBA program (1979-1981), attending Suffolk Law School (1970-1972), and receiving a BA from the University of Bridgeport (1970). His professional experiences in global education and entrepreneurship projects result in a reputation for innovative thinking and productive partnerships in a rapidly changing global education environment.
Wednesday, April 11, 2018 | 7 p.m. – 8 p.m. Konover Auditorium
Speaker: Cindy Finkelman, CIO at FactSet Research Systems                                                            Presentation: FactSet – Transformation for Growth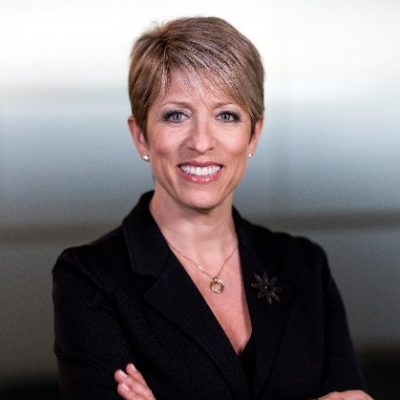 Cindy Finkelman is currently the Chief Information Officer at FactSet Research Systems, a leading provider of financial data and analytic applications for investment management and investment banking professionals around the globe.  In this role, Cindy is responsible for internal technology strategy and delivery, the company's Project Management Office, the Security function that supports FactSet's products and Enterprise Risk Management; and works in partnership with senior business leaders throughout the company to build strategic, effective and efficient capabilities through innovative and transformational programs.  Cindy was recognized as CIO of the Year by the 2017 Markets Media Women in Finance Awards, for her transformative impact on the company, her mentoring of women technologists and her philanthropic work.
Cindy is a senior IT executive with 20+ years of diversified management, technology and operations experience and has a proven track record of designing and delivering technology driven transformational programs in many blue chip firms.  Prior to joining FactSet, Cindy was the Business Unit Chief Information Officer for the Corporate functions of New York Life Insurance Company, where she was responsible for all information technology services for the Corporate Center and the initiation and subsequent delivery of numerous transformational programs that enabled substantial business capabilities.  Past positions also included head of Global Operations and Systems for HR at ALICO where she was hired to build a world-class infrastructure and service delivery capability in preparation for an IPO; and Chief Technology Officer for Global HR at Merrill Lynch where she was responsible for modernizing the global HR infrastructure with the delivery of strategic global solutions and upgrading the IT capability measured with a balanced scorecard.  Cindy has also held leadership positions at Marsh & McLennan, Prudential, Booz Allan & Hamilton and MetLife in IT strategy, application & infrastructure management.  Cindy's passion is for people development; she has sponsored various mentoring programs and held key leadership roles in various Women in Technology initiatives.
March 2017 Heidi Bailey – Marketing Consultant
Isenberg School of Management, UMass Amherst
Brand community and relationship marketing leader with over fifteen years of progressive consumer marketing experience. My passion is in building strategic partnerships, driving brand loyalty and innovation, and leading high performance teams. A content marketing pioneer, I've seen the power of engaging communities to deliver brand affinity, advocacy, retention and consumer lifetime value.
Key achievements include: As leader in the LEGO team, I was honored to inspire and engage the imagination of millions of fans around the world, to contribute to year-on-year double digit growth, and to help the company earn a reputation as one of the world's most trusted and respected brands. I led strategy and growth of the LEGO Club from 20,000 members in the US to 5 million members in 17 countries. By acting as both a consumer and brand advocate, my team successfully drove mutual value for the LEGO Group, partners and children via integrated consumer engagement across print, digital and in-person experiences.
Inspired partners — including Lucasfilm, Disney, Warner Brothers, Merlin Entertainment, TT Games and more — to co-create and cross-promote exclusive content and activities. I believe in the magic of storytelling and the importance of an emotional connection to a Brand's purpose for creation of long term, sustainable relationships and value.
Experience: Brand Management | Consumer Relationship Marketing | Strategic Planning | Team Leadership | Content Marketing | Digital Innovator | Partnership Management | New Product Development | Marketing Integration | Direct Marketing | Social Media Marketing
 April 2017 Se-Min Sohn – Vice President of Business Development
GenNx360 Capital Partners
Se-Min Sohn's career spans over twenty-five years in diverse industries, with leadership positions in both public and private environments. He is currently Vice President of Business Development within the Precinmac portfolio of GenNx360 Capital Partners, based in NYC. Precinmac is a group of world class advanced manufacturing companies based in the US and Canada.
Prior to this role, he was Senior Vice-President of Sales and Marketing at Windsor Marketing Group, a leader in retail marketing solutions. During his tenure, he led double digit growth efforts while maximizing profitability and EBITDA.
Se-Min's career started with UPS, a global logistics leader operating in over 220 countries. Initially starting as a part-time package handler while in school at the University of CT, he was promoted through various functions including Human Resources, Operations Management, Industrial Engineering, and Sales. He was involved with both domestic and international operations, and ended this chapter of his career in Los Angeles as Director of Sales. Within that role, he successfully led sales and marketing efforts for a $2B district, and was one of 28 directors that managed over 15,000 employees during one of the largest internal business transformations within UPS's history.
Se-Min is actively engaged in the community, as President of the Board of Directors of the World Affairs Council of CT, a member of the largest international affairs non-profit in the US; Vice Chair of the Board of Trustees for Goodwin College, a private baccalaureate college in East Hartford, CT; and a member of the Board of Governors of the Hartford Club, one of the oldest private clubs in the country, established in 1873.
He has been recognized by the Asian American Business Development Center of NYC in their "Outstanding 50" national event for his contributions to business and the community. In addition, he has received public recognition through the Korea Times as an influential business leader in Los Angeles.
About GenNx360
GenNx360 Capital Partners is a private equity firm focused on investing in industrial and business services companies in the middle market. It applies years of Fortune 50 operational and leadership experience to these investments to help drive growth and value creation. The firm primarily focuses on opportunities in the industrial machinery and components, oil and gas, logistics and supply chain management, agricultural, specialty chemicals, and aerospace sectors. GenNx360 was founded in 2006 and is headquartered in New York City, with additional offices in Seattle and Boston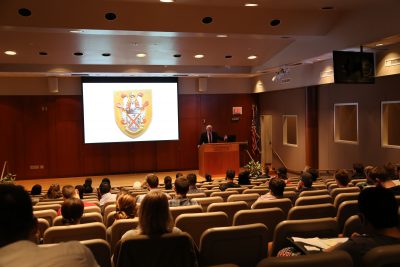 April 2017 Robert Batting – President, Clearing/Niagara
Robert has served in a multitude of executive positions across a litany of fields. In that time, he has amassed a plethora of experience and knowledge that has informed his position and growth.
EXPERIENCE
President | Clearing/Niagara | Present
Well-known manufacturer of metal forming equipment with service and engineering facilities located in Chicago and Detroit. Company plans to go public in the next two years.
President & CEO |Kenney Manufacturing |1997- 2002
Introduced new products and channels of distribution allowing for this company to gain substantial financial footing and bright future prospects
Board Positions:
RIPTA
Kistler Instrument Corporation
ACME Electric Corporation
April 2017 Steve McDonald – Vice President and Head of Market Development, Risk, Americas
Thomson Reuters
As the head of market development in the Americas for Thomson Reuters' Risk Solutions, Steve McDonald is responsible for making sure that Thomson Reuters' solutions, strategy, and commercial actives match the evolving needs of customers across a variety of industries. His experience comes from helping customers with risk and GRC solutions since 2003. He has worked with financial and corporate clients in North America, Europe, and throughout Asia, and in the process has gleaned practical approaches for successful GRC initiatives, KYC/KYS, screening, monitoring, regulatory intelligence content, and the automation of regulatory compliance management.
April 2017 Dan Gottfried – Attorney and Partner
Hinckley Allen
Dan's practice encompasses structuring, negotiating, and documenting business deals and investment transactions throughout the United States and around the
world. This includes federal, state, and international tax planning, including corporate mergers, acquisitions and dispositions, joint ventures, partnerships and  corporations. Dan has particular experience with international tax planning and compliance, including extensive experience as counsel to taxpayers with respect to FATCA and the recent IRS offshore initiative. Dan also has experience assisting clients with tax issues relating to intellectual property assets. Dan also assists clients in tax audits and appeals. In addition to tax work, Dan represents a variety of business entities, particularly entrepreneurial businesses private investment funds, and family office investors, in general corporate matters, investment and financing transactions, private securities offerings, and mergers and acquisitions.
PRACTICE AREAS
Tax
International
Mergers & Acquisitions
Corporate & Business
Venture Capital & Private Equity
EDUCATION
University of Connecticut School of Law, J.D. with honors
Certificate in Taxation, Dean's Scholar
University of Connecticut, B.A., summa cum laude
EXPERIENCE
Hinckley Allen – Partner (2013 – Present)
Rogin Nassau, LLC – Partner (2010 – 2013)
SPECIAL HONORS
Currently recognized by Super Lawyers for tax law
Recognized as Super Lawyer "Rising Star" for tax law (2009-2012)
Tax Law Advisory Board, Stafford Publications, Inc.
Named as one of the "New Leaders in the Law 2012," Connecticut Law Tribune, November 2012
PROFESSIONAL AFFILIATIONS
American Bar Association
Connecticut Bar Association
Tax Club of Hartford