Our Global Business Ambassadors are experienced in our many programs, enthusiastic about learning and participating in international business, and excited to share how the programs have and are benefitting them.
They are available to connect with current students and if you'd like to apply to be mentored by one, please contact Global.business@uconn.edu.
They are impressive individuals with a wide array of experiences and interests. If you are interested in learning more about the global marketplace – you've come to the right place.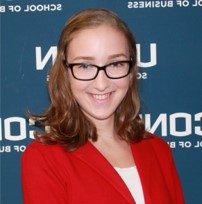 Abbey Engler
Abbey is a double major in Business Management, with a concentration in international business, and Philosophy with a minor in French Studies. She is passionate about travelling and culture and one day hopes to be an international lawyer. Her favorite country that she's travelled to so far was France because of the croissants.
Aicha Ly
Hi! My name is Aicha Ly and I am from East Hartford CT. I am a Senior Business Administration major with a Management minor. I am a member of Tau Sigma and Beta Gamma Sigma honor societies. I work full time and I do volunteer work in my spare time to help the elderly by offering them companionship or helping them with different tasks they may have. I have previously worked for the MBA program as an Administrative Assistant II and have also been a Student Ambassador for the UConn foundation to meet with the Deloitte Executives team and tell them more about UConn as a whole, my personal experience as a student, and also address concerns that our students have. I have earned a few certificates through the Global Business Programs and highly encourage students to take them too as they can learn a lot about the Business industry. I cannot wait to get to know all of you!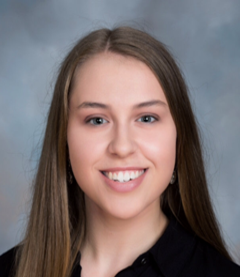 Alena Hauer
My name is Alena Hauer and I'm a junior Finance and German major in the Eurobiz Program and the Honors Program. I hope to study abroad and do an internship in Germany next fall to get experience working in a global setting. I've worked at an international manufacturer and, this past summer, at Webster Bank as a bank teller. I'm involved in other organizations on campus including the Honors in Business Association, Gymnastics Club, and International Business Association.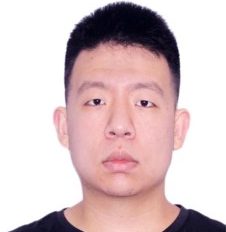 Cody Wang
Hi, my name is Chaoyang (Cody) Wang. I'm a sophomore majoring in Finance with two minors, one in Computer Science, and one in Analytics. In my spare time, I love hanging out with my friends and doing some exercise.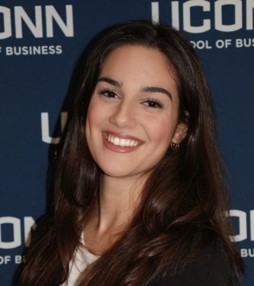 Duygu Ozcan
Hi everyone, my name is Duygu and I am so happy to help you discover your interests within the Global Business Programs! I am a Junior, studying Business Management with a minor in Economics. After graduation I hope to pursue a career in manufacturing within the fashion industry. I am currently applying for internships to gain a better sense of my interest areas in the industry. I am involved with the International Business Association and Unicef Initiative on campus. I love to travel, read and raise plants.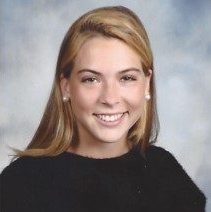 Grace Burns
My name is Grace Burns, I am a junior finance major in the Honors Program at UConn. I have past professional experience with Bank of America, the United States House of Representatives, Prudential Financial, and United Way of Central and Northeastern Connecticut. Currently, I am a policy and advocacy intern for the Connecticut Coalition to End Homelessness. After graduation, I would like to utilize my empirical knowledge in both policy and finance and apply it on a global scale. My interest areas include affordable housing, women's rights, and impact investing.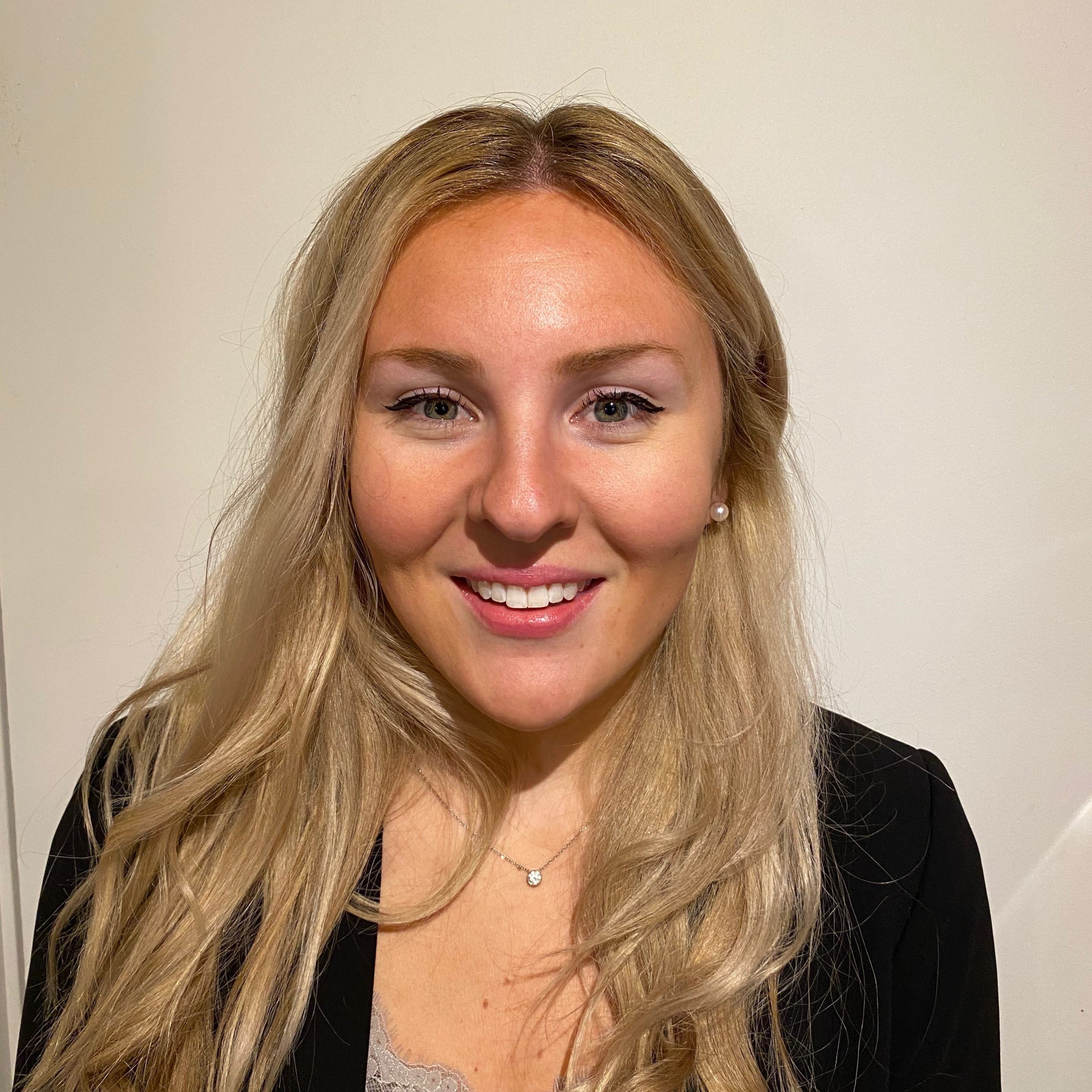 Haley Grill
Haley Grill is an Economics major and Business Fundamentals minor in her Junior year at UConn. Haley is incredibly active on campus by being a member of both the International Business Association, Women in Business, as well as through her role as a Global Business Ambassador. She is also involved in national organizations such as the American Society of Quality, and the American Society of Naval Engineers. Beginning in June 2020 Haley became an intern for the U.S. Department of Commerce working in Middletown, CT with the U.S. Commercial Service where she has been learning about local CT companies and the tools available to them to expand their business globally. Simultaneously, she works at General Dynamics Electric Boat as a Senior Mechanical Detail Planner, where she acts as a liaison between engineering, design, and the tradesmen who build nuclear powered submarines for the U.S. Navy.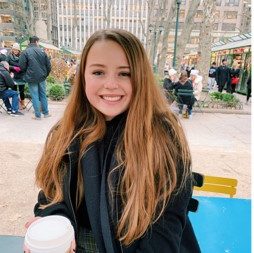 Jackie Seras
Jackie Seras is a junior Finance major with a minor in history, originally from Sandy Hook, CT. On campus she is heavily involved in Learning Communities and Community Outreach, holding leadership positions in both. She also works for Professor Lucy Gilson and the management department as a social media coordinator for an international academic journal. Her dream job is in international trade compliance at an international law firm or defense company.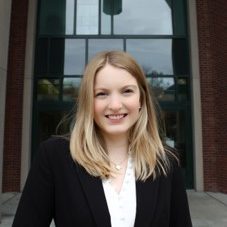 Kasey Schempf
Kasey Schempf, a senior at the University of Connecticut, will graduate with dual degrees in History and Applied & Resource Economics in December 2021. Kasey also works part-time as Biographical Data Research Assistant for the UConn Foundation. Following graduation, Kasey plans to attend law school for her Juris Doctorate and a Master of Laws in Taxation. Her interests include taxation, compliance law, and international law. Kasey is also a member of the Women's Finance Association, Sigma Alpha, and the CLAS Women's Leadership Collective.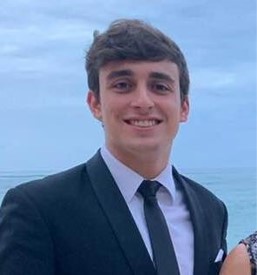 Marco Nardone Guerra
My name is Marco Nardone Guerra and I am a junior Management Information Systems major with a minor in Computer Science. While not at UConn, I reside at my home town, Dorado, Puerto Rico.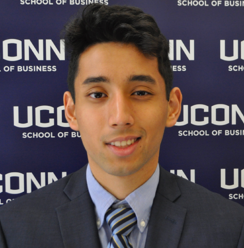 Prabhas KC
Prabhas KC is a junior double majoring in Economics and Consumer Behavior. On campus, he is involved in the International Business Association, the UConn Consulting Group and Humans of UConn. He also serves on the Mansfield Downtown Partnership's Board of Directors and was an MYS COPE Mentor at the local elementary schools. He hopes to better serve the Global Business community and to continue to be an advocate for students interested in International Business/Economics.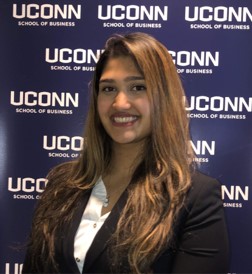 Sanskriti Pandey
My name is Sanskriti Pandey and I'm a Junior Finance major, minoring in Chinese and Real Estate. Some of the things I'm apart of are International Business Association, Asian Business Society, Alpha Kappa Psi, Asian Mentoring Program and Women's Finance Society. In the future I want to have my own business and build it up throughout my life. I love traveling and enjoy learning new things wherever I go.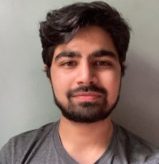 Syed Kaleem
I am a senior majoring in Business Data Analytics and a minor is Digital Marketing and Analytics. I am from West Hartford, Connecticut. I am hoping to pursue a master's degree in Business Analytics and Project Management with a specialization in Data Science. The thing I most enjoy about being a business student is the opportunities for learning provided by the UCONN Business School because I am able to continuously grow. A fun fact about me is that I can speak 4 languages.