Global Cultures Conference
Women in International Business Panel
Tuesday, April 5, 2022, 5 - 7 pm
School of Business, room 218, Storrs campus
Panel and networking forum focused on women who work in the international business world across industries. These women are highly successful in their male-dominated fields and continue to break barriers for women.
Meet the Panel
Jenny Norris, Meridian Finance, Eastern Regional Director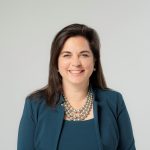 Jenny Norris is Easter Regional Director  of Meridian Finance Group, a company providing credit, insurance, and trade finance tools that companies use to expand their international sales. A graduate of the University of Connecticut (BS Finance) and Rensselaer Polytechnic Institute (MBA), Jenny has over 20 years of experience specializing in the field of international trade finance. Prior to joining Meridian Finance Group in 2013, Jenny worked at UPS Capital Business Credit, where for 17 years she managed business development for the bank's cross-border equipment loan programs in Mexico, Brazil, Colombia, and Turkey. Before UPS Capital, Jenny worked for Gerber Technology in their International Contracts Department. She has travelled extensively and is conversant in Polish and Spanish.
Since 1993 Meridian Finance Group has helped hundreds of exporters nationwide to use credit insurance and other trade finance tools to expand their international sales. Meridian has recognized with the President's "E" Award, four Ex-Im Bank Broker-of-the-Year awards, including 2021, and appointment in 2016 to a new federal trade finance advisory board. In 2017 Meridian joined forces with Texel Finance Limited, adding offices in London and Singapore.
Jennifer Chiarella, EY Law, Manager, Entity and Compliance Governance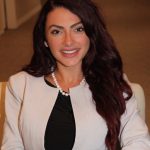 Jen received her B.A. in Criminal Justice, with a minor in Legal Studies, at Quinnipiac University in Hamden, CT.  She is also a graduate of the University of Connecticut School of Law, where she received her JD in Energy and Environmental Law, as well as her MBA in International Business from the University of Connecticut School of Business.  Jen is admitted to the CT Bar.  Jen brings 7+ years of experience in industries including aerospace, manufacturing and corporate real estate where she has been working as an experienced attorney serving in various in house legal and international business roles. Her experience comes from Raytheon (former United Technologies Corporation), Lydall and Lockheed Martin.  Prior to joining Ernst & Young, Jen worked for Sikorsky (a Lockheed Martin Company) as an Aftermarket Contracts Manager, where she managed contract negotiation/execution/management for international commercial and foreign military customers. Currently, Jen works at Ernst & Young in EY Law department's Entity and Compliance Governance practice where she serves as a Manager and supports global corporations across different industries with their corporate secretarial compliance.   In her spare time, Jen teaches at the University of Connecticut in Stamford, CT as an adjunct professor teaching Business Law and mentoring many UCONN undergraduate students through the UCONN Alumni Association.  She also serves as board member for the Yale Sappern Memorial Committee in New Haven, CT and as the diversity committee member for the National Association of Women Lawyers.  She enjoys working out, cooking, traveling and spending time with her two pups Luciano and Pepino.
Karen Seras, GE, Global Pension and Benefits Controller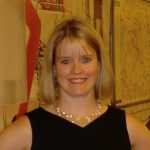 Karen joined General Electric's US Employee Services team in 1995 in Schenectady, New York as a Benefits Accounting Consultant.   She was promoted to Controller Pension and Savings and Security Program in 1997.  In 1998, she transferred to GE Corporate Headquarters in Fairfield, CT as Benefits Compliance Manager.  Karen's current role is GE's Global Benefits Controller.  She has oversight responsibilities for benefit plan accounting and related SEC and DOL/IRS reporting.
Karen began her career in public accounting with KMPG in Albany, New York.  She is a certified public accountant and was a senior manager prior to joining GE.
Karen is an alumnus of State University of New York at Albany and graduated with a Bachelor of Science in Accounting in 1986 – Magna Cum Laude.
Chloe Son, Morgan Stanley, Analyst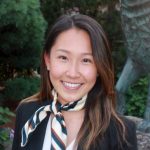 Chloe Son is an Analyst at Morgan Stanley, covering the global industrials sector on the Leveraged Finance team. Her team raises capital in the high yield market to fund M&A transactions, leveraged buyouts, and a range of clients' financing needs. Chloe graduated from the University of Connecticut (BS Finance) in May 2021. During her undergraduate career she was highly engaged in the School of Business, serving as Co-Founder and President of the Women's Finance Association as well as Co-Founder and Vice President of Business Leaders of UConn.
---
Wednesday, January 27th: Social Media Global Impact: Digital Platforms Forming Policy and Driving Business?