A Message From Our Team
Global Business Programs facilitates opportunities and supports UConn students, faculty, staff, alumni and our community to engage and learn about international business as well as understand that business has a responsibility to people and planet. We highlight impactful programs that focus on cultural competency and sustainable business knowledge so our students – undergraduate & graduate - succeed in the global marketplace.
We facilitate PROFESSIONAL DEVELOPMENT opportunities through our our Export Professional Development program, our memberships in Universitas 21, UN PRME and the Global Business School Network and our upcoming Sustainable Business Impact program.
We SERVE OUR STUDENTS through our Global Business Ambassadors, scholarships for study abroad, collaboration with student organizations like the new Net Impact Chapter, the student-led Global Cultures Conference, and the International Business Association.
We SERVE OUR FACULTY and SERVE OUR COMMUNITY through grant opportunities in international business and business partnerships (both in our local communities in Connecticut and around the globe).
Of primary concern to us all is the idea that business should act responsibly in its immediate community and in the world at large. To that end and in agreement with the mission of the School of Business and the University writ large, we host the annual Global Business Leadership in Sustainability Summit. This event brings together Faculty, Business Professionals, Alumni, and Students committed to "Business for Good." We welcome you to join us at this year's event on March 24th on the Storrs Campus. Our goal is to equip our stakeholders with the knowledge and skills to make an impact wherever you are on the globe!
Learn More About Global Business Programs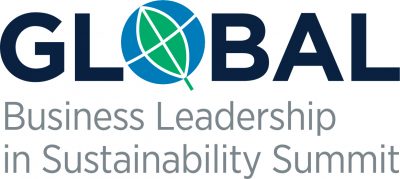 Global Business Leadership in Sustainability Summit
March 24, 2023
In-Person and Online