The Global Business Leadership Seminar Series (GBLSS) is offered only during spring semesters. These seminars afford students the opportunity to earn a Professional Development Certificate from the School of Business while learning from international business leaders. It is a great resume builder and will enhance the understanding of the global economy.
This certificate is available to all graduate and undergraduate UConn students. Students may earn a certificate every spring semester. There is no pre-registration required to attend the lectures.
It is achieved by:
Attending at least 3 out of 4+ GBLSS lectures offered during the same spring semester.
Filling out and submitting the registration form at the beginning of each lecture. You must submit the registration form yourself. You may not submit registration forms for friends or others.
The Professional Certificate requires your attendance at the entire event. Attendants who arrive more than 10 minutes late or leave early will not be eligible to count the session towards the Professional Development Certificate. View last year's speakers.
Global Business Leadership Seminar Series 2018 Schedule
Konover Auditorium, Dodd Center
Sponsored by:
Center for International Business Education and Research (CIBER)
School of Business Undergraduate Office of Advising
International Business Association
School of Business Undergraduate Career Development Office
Tuesday, February 20, 2018| 7 p.m. – 8 p.m. Konover Auditorium
Speaker: Laura Post: Vice President of Global Insights – LEGO Group
Laura A. Post is an insights and strategy executive who helps organizations drive innovation, revenue growth and business transformation through breakthrough insights and analysis.  Most recently, she was Vice President of Global Insights for The LEGO Group, the Danish toy company, leading the company's research and insights group.  The insight team delivers end-to-end insights and helps bring the voice of children and families into the business.  Laura previously held leadership roles at the LEGO Group in strategic planning, sales management and business intelligence.
Ms. Post is an appointee to the Connecticut Early Childhood Cabinet and a board member of the Children's Law Center in Hartford, CT.  She is a former board member of the LEGO Community Fund U.S., the LEGO Group's U.S. philanthropic charity.  Ms. Post has a Bachelor of Arts from Cornell University and a Masters of Business Administration from the University of Connecticut.  She and her husband live in West Hartford, CT.
Tuesday, March 6, 2018 | 7 p.m. – 8 p.m. Konover Auditorium
Speaker: Cheryl Smith, VP Talent Management and Development at Legrand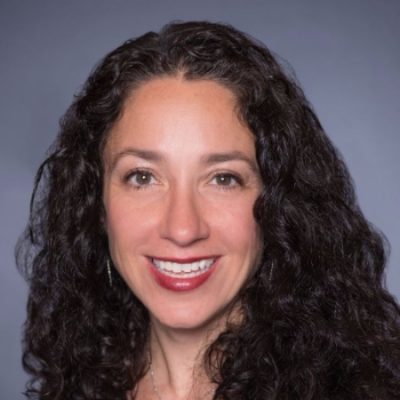 Cheryl Smith is a seasoned HR / OD professional with significant experience both as an internal and external consultant. She has a track record of success in talent assessment, leadership development, employee engagement, organizational surveys and change programs for organizations ranging from non-for-profits to Fortune 50.
Tuesday, March 20, 2018 | 7 p.m. – 8 p.m. Konover Auditorium
Speaker: Michelle Girard, Managing Director and US Chief Economist, NatWest Markets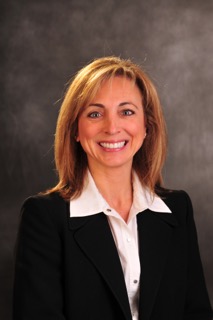 Michelle Girard is the Chief US Economist and a Managing Director for NatWest Markets (NWM). Overseeing the US Economics team, Michelle evaluates and identifies trends across all sectors of the US economy, utilizing econometric models to predict key economic indicators. She is responsible for developing forecasts for growth, inflation and interest rates, and monitoring Federal Reserve and Treasury actions. While coordinating and collaborating with economists and strategists in London and Singapore, Michelle provides synergistic analysis for NWM's global customer base and keeps the firm's sales and trading desks up-to-date on market moving developments. Michelle is a regular speaker and commentator on the US economic outlook on various print, radio, and television news media including CNBC, Fox Business Network, Bloomberg TV & Radio, and Yahoo! Finance.
Prior to joining NWM, Michelle held roles as Co-Head of the Fixed Income Strategy & Research Group at Prudential Securities, Chief Economist at Sanwa Securities (USA) and Economist with Bear Stearns. Michelle began her professional career as a Research Assistant for the Board of Governors of the Federal Reserve System in Washington, DC.
As a member of the US Management Committee, Michelle works with other senior leaders to set and implement business strategy in the region. She is also an Executive Sponsor for the NWM Women's Network and has taken an active role in helping to create and strengthen the talent development offerings for women across the organization.
Tuesday, March 27, 2018 | 7 p.m. – 8 p.m. Konover Auditorium
Speaker: Stephen Wilmarth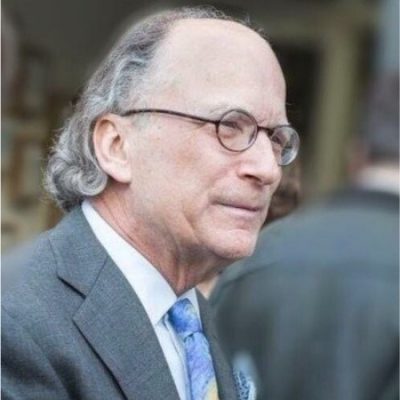 Throughout his professional life, Stephen has had the privilege and satisfaction to serve as a "global education entrepreneur." His major accomplishments include transitioning from high-tech entrepreneur (1980-2000) to public-private education leadership (2001-present), serving as a faculty member and senior member of the management team at an independent boarding school (Cheshire Academy) and the Commission on Technology for CAIS, co-founding and directing the Center for 21st Century Skills (Education Connection, Litchfield, CT), serving as the first Dean of Faculty & Students at an innovative start-up boarding school (ThinkGlobal School), co-authoring a popular book on 21st century curriculum (Curriculum 21: Essential Education for a Changing World; Jacobs et al, ASCD, 2010), leading the design and development of international school projects in China, and advising next-generation global education projects (The Designer's Experience in Verona, Italy, The Renewable Nations Institute, Northfield, VT, and the Fintech School, San Francisco, CA).
Stephen has deep experience in international education and entrepreneurship projects, in China, the US, and other major markets. He maintains a strong network of relationships with principal leaders and investors in international school programs across a broad range of jurisdictions. While his major experience in the international school market has been in China over the past 10 years, he has first-hand experiences and relationships in other major global markets. For example, in May of 2017, he delivered a keynote talk at the Islamic Development Bank's annual meeting in Jeddah, SA, presenting ideas on the topic of empowering young people and women in the Islamic workforce through entrepreneurship and cross-cultural engagement. In the summer of 2016, Stephen served as a lead adviser and organizer of two international education summer programs; the Designer Experience in cooperation with CUOA Business School and the Verona Academy of Art and Design in Veneto, Italy, and the Renewable Nations Institute Summer Program for Chinese and American high school students at Norwich University.
Stephen's education includes a certificate as a global FinTech entrepreneur from MIT (2017), a certificate from Harvard Graduate School of Education in curriculum design (2004), graduate-level credits in education as part of my Connecticut teacher certification (Univ. of Bridgeport, 2001-2002), attending Babson College's MBA program (1979-1981), attending Suffolk Law School (1970-1972), and receiving a BA from the University of Bridgeport (1970). His professional experiences in global education and entrepreneurship projects result in a reputation for innovative thinking and productive partnerships in a rapidly changing global education environment.
Wednesday, April 11, 2018 | 7 p.m. – 8 p.m. Konover Auditorium
Speaker: Cindy Finkelman, CIO at FactSet Research Systems                                                            Presentation: FactSet – Transformation for Growth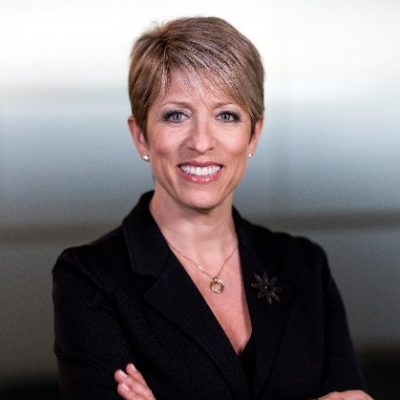 Cindy Finkelman is currently the Chief Information Officer at FactSet Research Systems, a leading provider of financial data and analytic applications for investment management and investment banking professionals around the globe.  In this role, Cindy is responsible for internal technology strategy and delivery, the company's Project Management Office, the Security function that supports FactSet's products and Enterprise Risk Management; and works in partnership with senior business leaders throughout the company to build strategic, effective and efficient capabilities through innovative and transformational programs.  Cindy was recognized as CIO of the Year by the 2017 Markets Media Women in Finance Awards, for her transformative impact on the company, her mentoring of women technologists and her philanthropic work.
Cindy is a senior IT executive with 20+ years of diversified management, technology and operations experience and has a proven track record of designing and delivering technology driven transformational programs in many blue chip firms.  Prior to joining FactSet, Cindy was the Business Unit Chief Information Officer for the Corporate functions of New York Life Insurance Company, where she was responsible for all information technology services for the Corporate Center and the initiation and subsequent delivery of numerous transformational programs that enabled substantial business capabilities.  Past positions also included head of Global Operations and Systems for HR at ALICO where she was hired to build a world-class infrastructure and service delivery capability in preparation for an IPO; and Chief Technology Officer for Global HR at Merrill Lynch where she was responsible for modernizing the global HR infrastructure with the delivery of strategic global solutions and upgrading the IT capability measured with a balanced scorecard.  Cindy has also held leadership positions at Marsh & McLennan, Prudential, Booz Allan & Hamilton and MetLife in IT strategy, application & infrastructure management.  Cindy's passion is for people development; she has sponsored various mentoring programs and held key leadership roles in various Women in Technology initiatives.